Our Story
We're a sixth generation Canadian family–owned and operated company that continues to be one of Canada's leading egg farmers, with farms, grading stations and processing operations across the country.
Play
Our History
In 1891, shortly after arriving to Canada from Scotland, Joseph Hudson purchased a farm in the village of Lyn near Brockville, Ontario. He named it Burnbrae, "burn" being the Scottish name for a stream and "brae" the name for a hillside. Back then the farm consisted of just 100 acres, and 130 years later Burnbrae Farms remains in the Hudson family with businesses far and wide across Canada.
From its early beginnings as a dairy farm, Burnbrae Farms evolved into egg production in the '40s under the guidance of Grant and Joe Hudson. Over the following decades, Burnbrae Farms became an established and integral part of Canadian agribusiness, offering innovative products such as cracked eggs, ensuring quality through extensive grading operations, and expanding its operations across Canada.
Today, Burnbrae Farms eggs and egg products can be found in your local grocery store, restaurants, food-service operations and homes across Canada. They've come a long way from the little village of Lyn, but the employees of Burnbrae Farms and the Hudson family remain dedicated to offering tasty and nutritious food to communities nationwide.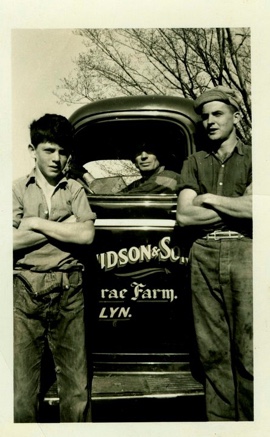 Our Farmers
We work with a group of Canadian farmers committed to producing nutritious and affordable eggs while also prioritizing the welfare of their hens and environment.
View